Frequently asked questions
What are some types of signs?
A-Frames Signs
---
A-frame signs are affordable and eye-catching signs that can be used to target traffic to your business by placing a sign closer to where customers pass by outside.
---
Address Signs
---
State your business' address on the exterior of their commercial space in an attractive way that will stand out and grab the attention of potential customers who are passing by.
---
Awning Signs
---
Create a welcoming entrance area for your commercial space while advertising your logo and brand colors.
---
Custom Banners
---
Banner signs are an amazing way to advertise your business, products and services while drawing customer attention your way at a trade show or other special event.
---
Building Signs
---
If you want to drive traffic to your doors, choose from a selection of building signage such as channel letters, dimensional letters and lighted signs.
---
Channel Letters
---
These signs can fully customized to provide an attractive finish that lends professionalism to your business while creating an attractive interior or exterior for your commercial space.
---
Dimensional Lettering
---
Custom dimensional letters make elegant and professional looking reception and lobby signs, monument signs, and they can be integrated into awnings and installed as storefront signs.
---
Door Signs
---
Well-placed, clearly labeled signage helps visitors navigate your space with confidence – with added touches of your business' branding.
---
Fascia Signs
---
These signs are an advert to the world, sharing with people what you do and the quality of your business.
---
Hanging Signs
---
Display a traditional or a more elaborate sign with our selection of state-of-the-art sign mounting accessories that are the perfect installation choice for your hanging signage needs.
---
LED Signs
---
Outshine the competition by making a bright and colorful impression with your target audience with LED signs.
---
Monument Signs
---
These signs are perfect to showcase your retail entrance, corporate headquarters, school or church while giving an impression of quality and originality.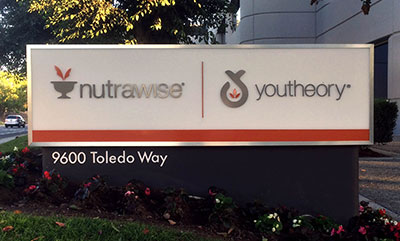 ---
Pylon Signs
---
Custom pylon signs are effective when it comes to identifying shopping plazas and industrial complexes, car dealerships, and retail locations
---
Post & Panel Signs
---
Whether you need to identify your business or inform, advertise, and/or even to direct traffic, custom post and panel signs are an excellent way to communicate important information.
---
---